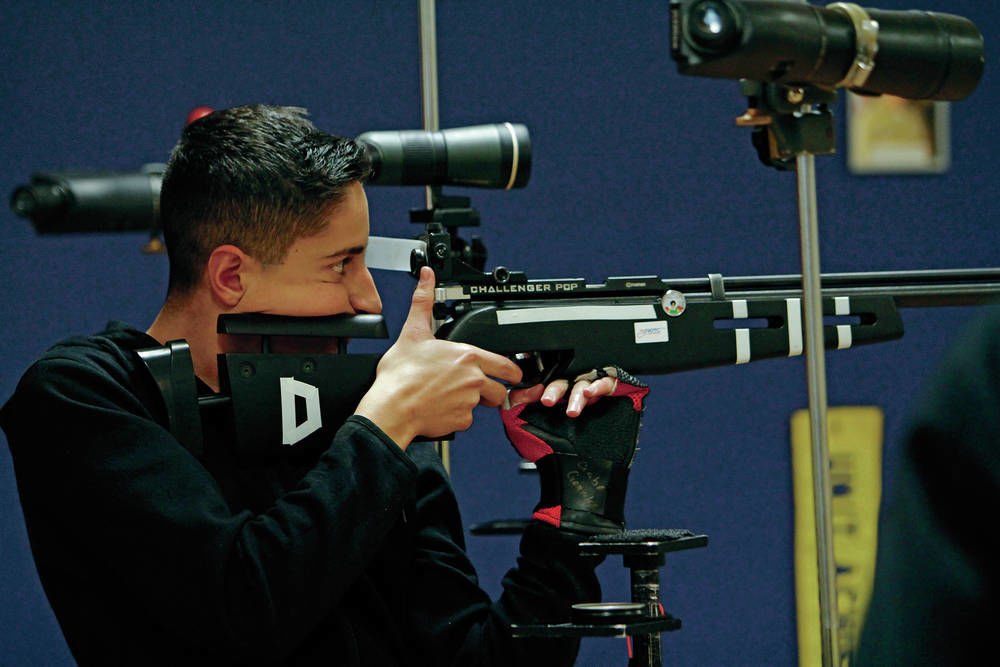 By Sarah Halasz Graham | The New Mexican
They're some of the sharpest shooters in the land.
Four students in Santa Fe High School's Navy Junior Reserve Officers' Training Corps earned top honors Saturday at the 2018 All-Service National JROTC Championship, a marksmanship competition, beating out 25 other four-person teams from across the country.
A second Santa Fe High team placed eighth in the shooting match.
Students traveled to Camp Perry in Ohio for the all-service championship, which took place Friday and Saturday. They competed in the "sporter" event, which involves the use of air rifles.
The victory was the program's second big win in as many months. In February, students took first place in the Navy National JROTC Championship in Phoenix. Their win earned them a spot at the all-service competition, where teams from Marine Corps, Army and Air Force JROTC programs also competed.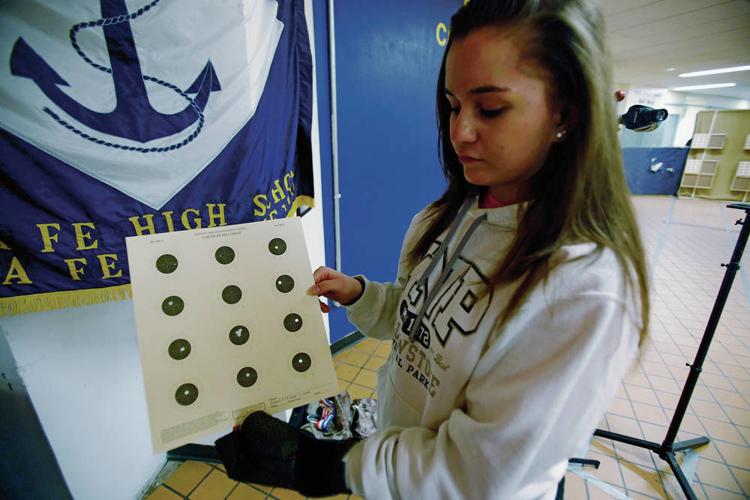 Santa Fe High's first-place showings on a national stage continue a series of recent successes for the Navy JROTC. Students in the program took first place in the state ROTC championships in both 2016 and 2017.
"I'm excited for them," said retired Master Chief Dale Mayes, the students' coach. "This is the end of my fourth year [coaching]. I could be many places in the world, but this is where I want to be, with these kids."
Students on Saturday's winning team included Dominick Cordova, Bianey Nuñez, Gabe Gonzales and Angelica Segovia. On the eighth-place team were Ileana Molina, Mateu Romero, Joab Gonzalez and Marcus Fernandez.
Cordova placed fourth overall, out of 131 competitors.
Mayes said they clenched the win in large part thanks to the vast strides they've made in their kneeling game.
"We kept practicing, practicing, and these kids turned kneeling around," Mayes said. "We're probably the best in kneeling in the country."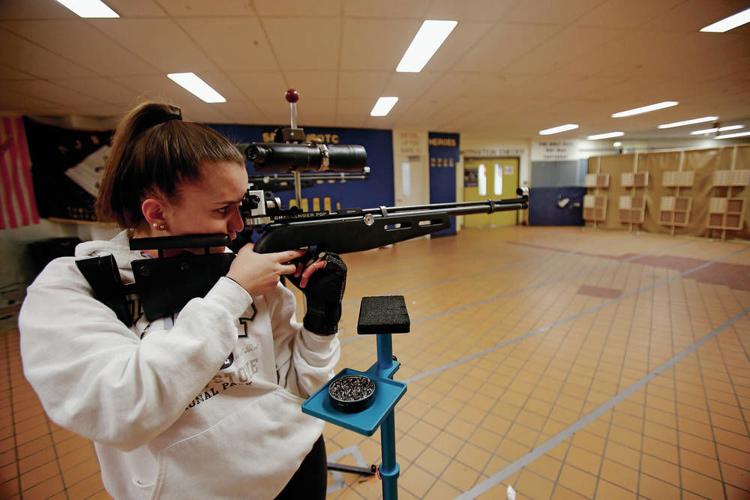 Mayes also credits a valuable contribution from parent Ronnie Fernandez, who arranged the donation of six air rifles to the program, each valued at about $550.